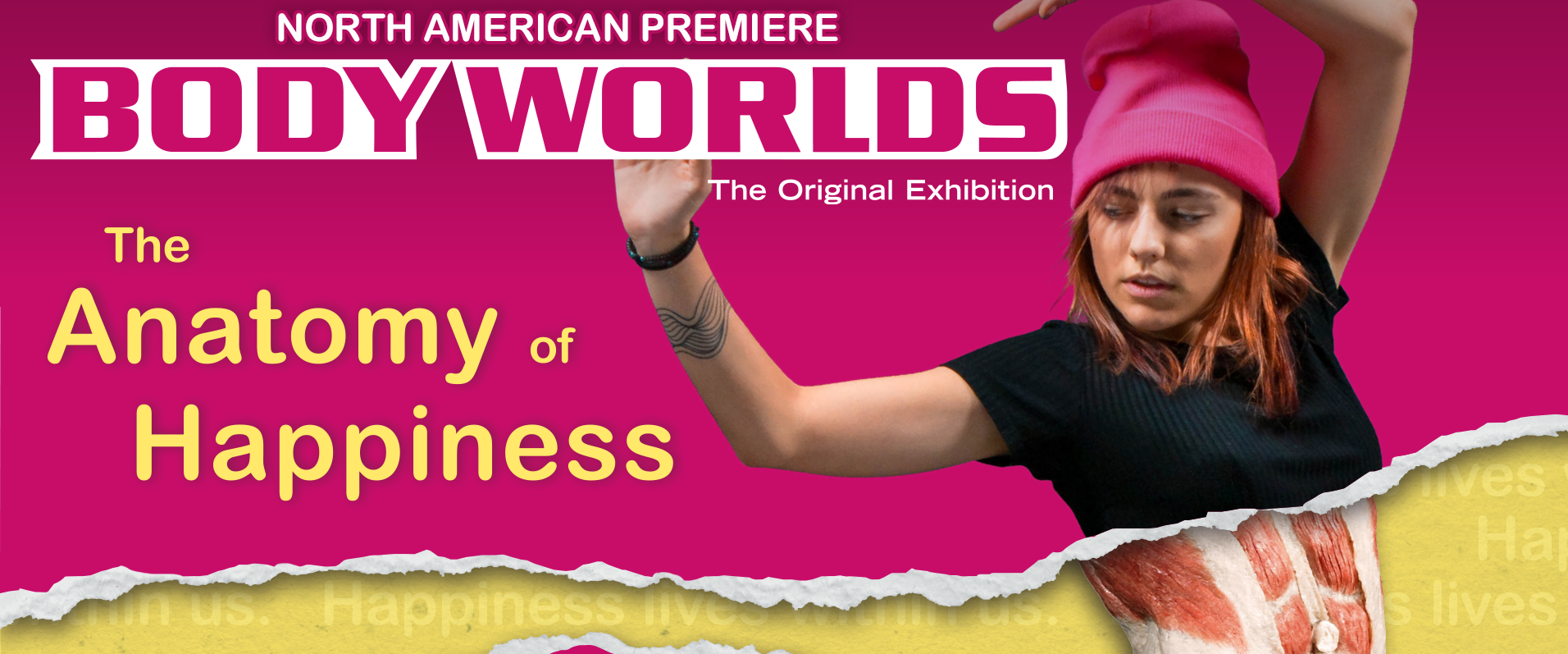 Body Worlds: The Anatomy of Happiness
Event Details
NOW OPEN for a limited run at the Back Bay Hub at 343 Newbury Street.
BODY WORLDS: The Original Exhibition, is the first exhibition of its kind to inform the visitor about anatomy, physiology and health by viewing real human bodies preserved through Plastination, the preservation process invented by Dr. Gunther von Hagens in 1977, while he was working as an anatomist at the University of Heidelberg. Since the beginning of the exhibition series in Japan in 1995, more than 54 million visitors in over 150 cities in the Americas, Europe, South Africa, Asia, and Australasia have seen the world's most successful traveling exhibition.
BODY WORLDS takes visitors on an unforgettable journey into the human body. The unique exhibition provides fascinating insights into the body's complex structure and explains how functional systems and organs interact.
Visitors will find that the exhibition experience goes much further. By looking into the inner body of a stranger,they will discover their own in a complete new way.
BODY WORLDS does not only focus on conveying anatomical knowledge. The exhibition aims to inspire visitors to live consciously, to pay more attention to their health, to recognize their physical potential and limitations, and to reflect on what it means to be human.
Groups of 10 or more use code BOCHGROUP to save!
Additional Ticket Information
Use code BOCHSOLO to save!