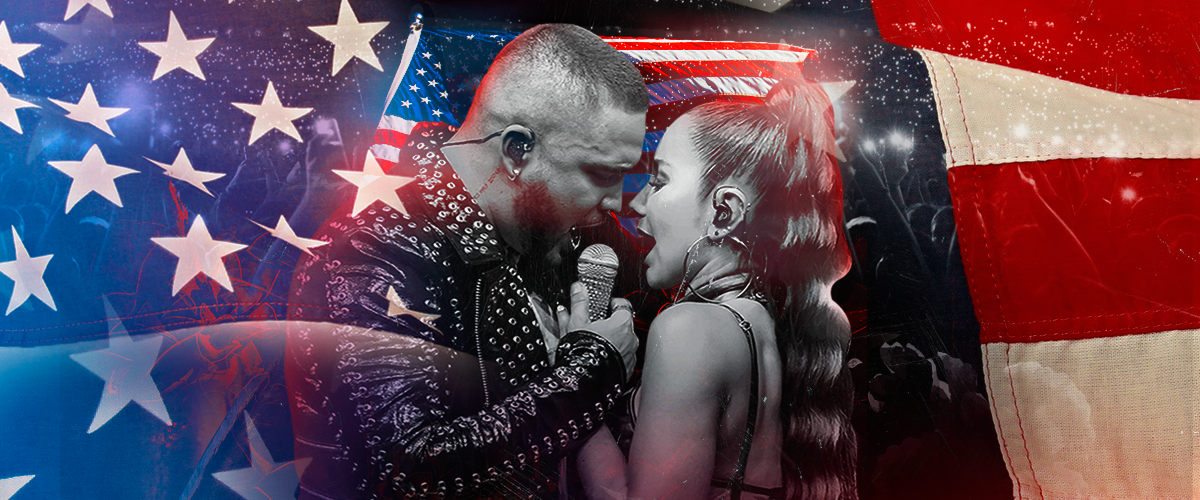 Jessi Uribe Y Paola Jara
La Conquista Tour USA 2022
Date

July

16

, 2022

Event Starts

8:00 PM

Venue

Shubert Theatre

Ticket Prices

Start at $87

Availability

On Sale Now

Parking
Showings
Event Details
Como un hecho histórico en la industria de la música popular colombiana, Jessi Uribe y Paola Jara realizaron por primera vez un concierto online llamado el "Tour La Conquista 2020" que pudieron disfrutar más de 20,000 personas en Colombia, Venezuela, Ecuador, Chile, España y Estados Unidos de manera simultánea. Ahora la pareja nos traerá La Conquista Tour USA 2022 en vivo el 16 de Julio en el Shubert Theatre de Boston!
Nacido en Bucaramanga, Colombia, Jessi Uribe se incursionó en el ámbito musical a temprana edad, demostrando el talento y gusto por el género popular y norteño. Las participaciones en los reality "La Voz de Colombia" y "Latin American Idol" lo dieron conocer a nivel internacional. Su música y estilo son una mezcla explosiva del género campesino colombiano basado en Rancheras, corridos, y huapangos provenientes de México, parillos y valses de Ecuador y zambas, tangos, pasillos, y valses de Argentina, lo que se llamó inicialmente "Música Carrilera" o "Música Guasca." Sus letras le cantan, tal como lo hacían sus predecesores, al amor y al despecho, pero con un nuevo lenguaje que entra en contacto con el presente.
English Translation:
Known as a significant event in the Colombian pop music industry, Jessi Uribe and Paola Jara collaborated for the first time in 2020 to perform an online concert called "Tour La Conquista 2020" which garnered a viewership of more than 20,000 people in Colombia, Venezuela, Ecuador, Chile, Spain, and the United States simultaneously. Now the pair will bring La Conquista Tour USA 2022 live to the Shubert Theatre in Boston on July 16!
Born in Bucaramanga, Colombia, Jessi Uribe showed musical ambitions at an early age with a demonstrated talent and interest in the pop and Norteño music genres. His participation in reality shows like "The Voice: Colombia" and "Latin American Idol" brought him international recognition. His music and singing style consist of an explosive mix of genres, including Rancheras, Corridos, and Valses from Mexico, Colombia and other Latinamerican countries. Uribe's lyrics speak of love and heartbreak, as did his predecessors, but with a modern style.