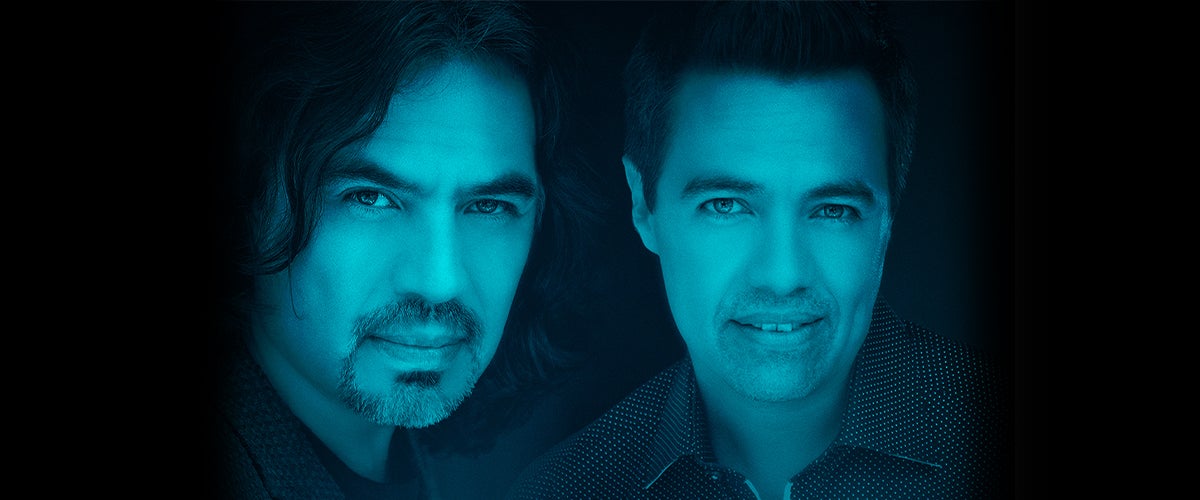 Los Temerarios
USA Tour
Date

Mar

24

, 2023

Event Starts

8:00 PM

Venue

Wang Theatre

Ticket Prices

Start at $49

Availability

On Sale Now

Pre-order Drinks

Parking
Showings
Event Details
Más de cuatro décadas dedicados a la música: su vocación vivida a plenitud reflejada en exitosos años de carrera profesional, la propuesta de LOS TEMERARIOS se caracteriza por ser versátil e innovadora, desde su inconfundible balada, sus ritmos y original interpretación de la música mexicana, hasta su corte internacional con un nivel musical de calidad mundial. Los Temerarios se han convertido en una imagen que representa fuerza, respeto y prestigio en México, Estado Unidos, Centro y Sudamérica.
English Translation:
LOS TEMERARIOS are vibrant musical forces that epitomize admiration, prestige in the Latin music world in Mexico, United States, Central and South America.
A career that spans four decades, Los Temerarios have dedicated their life to music: a vocation lived out to its fullest, mirrored in a successful career. Their music is best described as innovative and versatile, ranging from their signature ballads, to rhythmic anthems and the originality of their appreciation of Mexican music. The end result is a remarkable musical evolution with an international worldwide appeal.
Información Sobre Cambio de Fecha
El concierto de Los Temerarios para el 27 de Marzo, 2022 en el Wang Theatre ha sido reprogramado para la nueva fecha de Viernes, 24 de Marzo, 2023. Todos boletos comprados previamente son válidos para la nueva fecha.
Los que no puedan atender la nueva fecha tendrán 30 días desde el 10 de Febrero para pedir un reembolso a través de su punto de compra original. Para contactar a Ticketmaster, por favor llame al 800-653-8000.
Please be advised that the Los Temerarios show scheduled for the Wang Theatre on March 27, 2022 has been rescheduled to a new date of Friday, March 24, 2023. Your original tickets are valid for the new date.
If you cannot attend the new date refunds are available via your point of purchase for 30 days as of February 10. To contact Ticketmaster please call 800-653-8000.
Reglas de Salud y Entrada
Por favor tenga en cuenta que nuestras reglas de entrada y medidas de salud de Covid-19 han cambiado según las revisiones de la ciudad de Boston sobre el requerimiento de vacunación para espacios interiores. El Boch Center ya no requiere la muestra de tarjeta de vacunación para atender un evento, a menos que lo requiera un Artista o el organizador del evento. El uso de máscaras todavía es requerido adentro de nuestros teatros.
Restricciones y reglas de salud pueden variar para cada evento. Ciertos artistas aún pueden requerir muestra de tarjeta de vacunación antes de entrar. Por favor asegure de revisar esta página antes de su evento y de leer cuidadosamente nuestro correo electrónico de información previa cual contiene información importante sobre este evento.
Al comprar boletos para este evento, usted acepta cumplir estas, y todas otras, reglas de salud y seguridad que podrán estar en efecto a cualquier tiempo para este evento. Por favor revise nuestra página de teatro en línea para obtener nueva información sobre este evento ya que las reglas serán sujetas a cambios.
Please be aware that our Covid-19 Policy and Safety Measures have changed per the revisions to the City of Boston's vaccine requirement for certain indoor spaces. Unless required by a specific Artist or attraction, we no longer require proof of vaccination against Covid-19. Masks are still required to be worn per the City policy.
PLEASE NOTE: Restrictions and safety protocols may vary by performance. Be sure to check here prior to each performance and to carefully read our pre-performance emails for important information pertaining to your event. Certain artists and performances may still require proof of vaccination for entry.
By purchasing tickets to this event, you agree to abide by these, and any other, health and safety measures that may be in effect at the time of the event. Please continue to check our venue website for updates to your event as guidelines are subject to change.