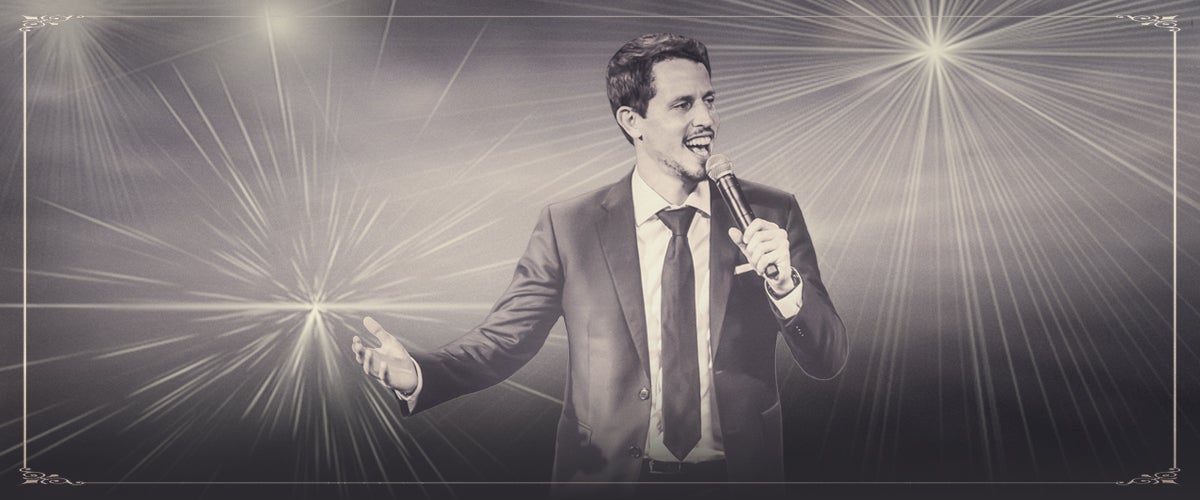 Tony Hinchcliffe: Fully Groan Tour
Date

Mar

22

, 2024

Venue

Shubert Theatre

Ticket Prices

Start at $39.75

Availability

On Sale Now

Parking
Showings
Mar
22
, 2024
/ Friday
7:00pm
Mar
22
, 2024
/ Friday
9:30pm
Event Details
TONY HINCHCLIFFE is a touring stand up comedian, writer, and podcast host based out of Austin, Texas. Hinchcliffe began his career cutting his teeth at the renowned Comedy Store in Los Angeles—evolving from a door guy saturated in the world of comedy to a paid regular sharing the stage with the best comics in the world.
As the host of the No.1 live podcast in the world, Kill Tony, he has scaled his namesake platform to stream to hundreds of thousands weekly and over 100 million people total in its ten years running since June 2013. Hinchcliffe and his assembly of enthusiasts collectively made 'The Store' the place to be on Monday nights before touring every major city in the US, traversing the globe in an international run, and discovering numerous fresh comics and elevating many more up-and-coming voices. With Kill Tony's new home at The Comedy Mothership—Joe Rogan's club in the core of Downtown Austin—this uniquely influential open mic in the stand up universe has a legacy unrivaled by anything else out there.
As a professional wordsmith with impressive edge, Hinchcliffe partners his reputation as a roast comic with a long-working résumé supporting his uniquely qualified candidacy. From his membership of the Writer's Guild to his Comedy Central rolodex of credits, he is a top draft pick to judge roast battles and also extremely well-insulated by the company of the most respected working stand-ups today.

This event will be a phone-free experience. Use of cellphones, smart watches, smart accessories, cameras, or recording devices will not be permitted in the performance space.
Upon arrival at the venue, all phones, smart watches, and accessories will be secured in Yondr pouches that will be opened at the end of the event. Guests maintain possession of their phones at all times, and can access their phones throughout the event at designated Phone Use Areas in the venue. All phones will be re-secured in Yondr pouches before returning to the event space.
Anyone seen using a cellphone during the performance will be escorted out of the venue. Guests are encouraged to bring a credit card for purchases inside the venue. We appreciate your cooperation in creating a phone-free viewing experience.

VIP Ticket: $175.00 Includes:
One post-show meet & greet
*Limit: 100 person capacity