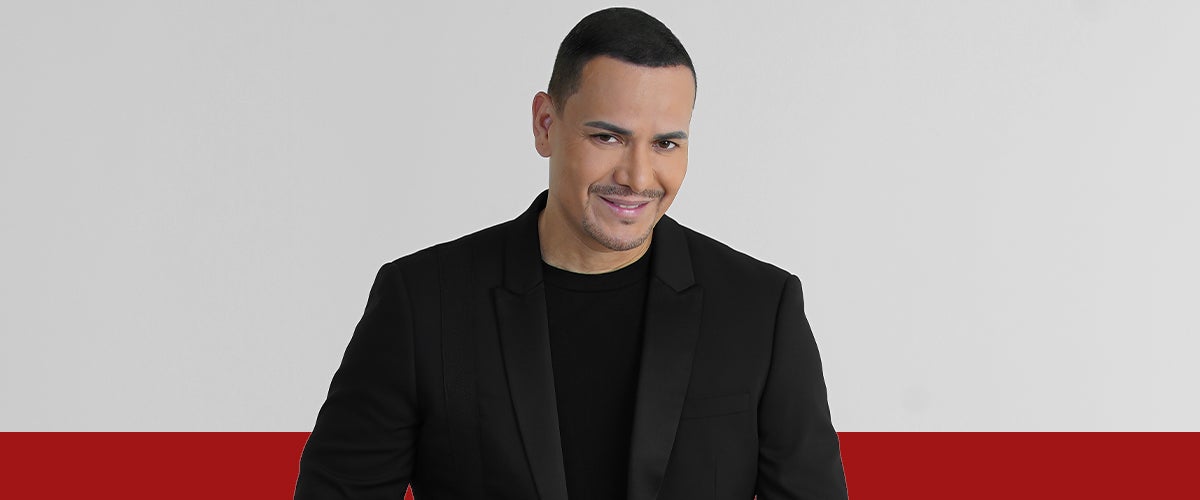 Víctor Manuelle
Date

Oct

21

, 2022

Event Starts

8:00 PM

Venue

Shubert Theatre

Ticket Prices

Start at $53

Availability

On Sale Now

Pre-order Drinks

Parking
Showings
Event Details
VÍCTOR MANUELLE regresa a Boston con un Concierto Del Amor en el Shubert Theatre. Nacido en el Bronx de Nueva York, Víctor Manuelle es reconocido por sus fans como El Sonero de la Juventud y también es considerado uno de los mejores entretenedores de salsa.
Victor Manuelle returns to Boston with "Concierto del Amor" at the Shubert Theatre. A multiple Grammy and Latin Grammy nominee, the Bronx-born Manuelle is known by fans as El Sonero de la Juventud ("The Singer Of Youth"), and is widely regarded as among the top salsa performers year after year.
Información Sobre Cambio de Fecha
Por favor tenga en cuenta que Víctor Manuelle Concierto Del Amor para el 12 de Febrero en el Shubert Theatre ha sido reprogramado para la nueva fecha de Víernes, 21 de Octubre. Todos boletos comprados previamente son válidos para la nueva fecha.
Los que no puedan atender la nueva fecha pueden pedir un reembolso a través de su punto de compra.
Please be advised that An Evening With Víctor Manuelle scheduled for the Shubert Theatre on February 12 has been rescheduled to a new date of Friday, October 21. Your original tickets are valid for the new date.
If you cannot attend the new date, refunds are available via your point of purchase.
Reglas De Salud y Entrada
Por favor tenga en cuenta que nuestras reglas de entrada y medidas de salud de Covid-19 han cambiado según las revisiones de la ciudad de Boston sobre el requerimiento de vacunación para espacios interiores. El Boch Center ya no requiere la muestra de tarjeta de vacunación o máscaras para atender un evento, a menos que lo requiera un Artista o el organizador del evento.
Restricciones y reglas de salud pueden variar para cada evento. Ciertos artistas aún pueden requerir muestra de tarjeta de vacunación antes de entrar. Por favor asegure de revisar esta página antes de su evento y de leer cuidadosamente nuestro correo electrónico de información previa cual contiene información importante sobre este evento.
Al comprar boletos para este evento, usted acepta cumplir estas, y todas otras, reglas de salud y seguridad que podrán estar en efecto a cualquier tiempo para este evento. Por favor revise nuestra página de teatro en línea para obtener nueva información sobre este evento ya que las reglas serán sujetas a cambios.
Please be aware that our Covid-19 Policy and Safety Measures have changed per the revisions to the City of Boston's vaccine requirement for certain indoor spaces. Unless required by a specific Artist or attraction, we no longer require proof of vaccination against Covid-19 or masks in our facilities.
PLEASE NOTE: Restrictions and safety protocols may vary by performance. Be sure to check here prior to each performance and to carefully read our pre-performance emails for important information pertaining to your event. Certain artists and performances may still require proof of vaccination for entry.
By purchasing tickets to this event, you agree to abide by these, and any other, health and safety measures that may be in effect at the time of the event. Please continue to check our venue website for updates to your event as guidelines are subject to change.