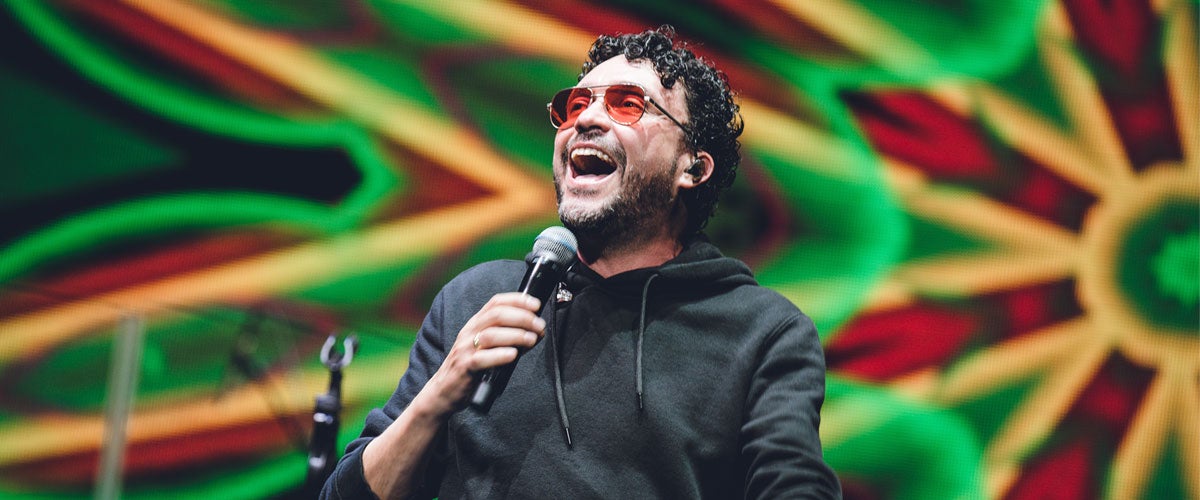 Andrés Cepeda: Tengo Ganas Tour
Date

May

3

, 2024

Event Starts

8:00 PM

Venue

Shubert Theatre

Ticket Prices

Start at $65

Availability

On Sale Now

Parking
Showings
Event Details
Nacido en Bogotá, Colombia, ANDRÉS CEPEDA es uno de los cantantes y compositores más reconocidos en la escena musical de Latinoamérica. Cuenta con una trayectoria de más de 30 años que le ha permitido recorrer el mundo y ha recibido trece nominaciones a los Premios Grammy Latinos, resultando ganador en tres oportunidades.
Su estilo musical romántico marca un sello único e inconfundible, que le ha permitido fusionar distintos géneros rescatando siempre letras que hablan sobre el amor y el desamor. Entre los formatos más reconocidos están Cepeda Big Band, Cepeda Sinfónico, los formatos con su banda completa y Cepeda en Tablas, una puesta en escena con música y humor, en donde se cuentan las historias detrás de sus canciones. Todo esto ha convertido a Andrés Cepeda en uno de los artistas más respetados y queridos en América Latina.
Andrés Cepeda presenta su nueva gira "Tengo Ganas." "Diferente a 'La Ruta Púrpura,' cual consitio de sonidos acusticos del piano, bajo doble e instrumentos de trompeta, este nuevo tour se sumerge en un polo opuesto de mi carrera," dice Cepeda. La gira "Tengo Ganas" es de pop, rock, guitarras electricas, sintetizadores y batería.
English Translation:
Born in Bogota, Colombia, ANDRÉS CEPEDA is one of the most recognized singer-songwriters in the Latinamerican music scene. A successful music career of more than 30 years has allowed im to travel the world. He has received thirteen nominations and has won three Latin Grammy Awards.
His iconic style and personal signature has allowed him to blend different genres always rescuing romantic lyrics. His live formats include full band, big band, Ssymphonic, guitar and voice and the show Compadres (with Fonseca). More recently he was a creative force to the play Cepeda en Tablas, a show that mixes theater with his own music. These projects have allowed Andrés Cepeda to become one of the most respected and beloved artists in Latin America.
Andrés Cepeda presents his new "Tengo Ganas" Tour. "Unlike 'La Ruta Púrpura,' which was based on the acoustic sounds of the grand piano, double bass and horns, this new tour dives into the opposite pole of my career," says Cepeda. The "Tengo Ganas" Tour is pop, it's rock, it's electric guitars, synths and drums.

Información de VIP / VIP Information
Paquete de VIP ($300.00) Incluye:
* Un Articluo de Mercanciía
* Un Meet & Greet
VIP Packages ($300.00) Includes:
* One Merchandise Item
* One Meet & Greet