Interactive Readings: Stories Alive!
Storytelling illuminates imaginative thought and transcends the creative reading process. Through picture books and illustrated storybooks like Rudolph the Red-Nosed Reindeer, Frosty the Snowman, Wizard of Oz, the Martin Luther King, Jr.'s I Have a Dream illustrated by Kadir Nelson, the Boch Center's Education team captures the imagination of audiences of all ages through our Interactive Readings.
Through innovative storytelling techniques, we bring these stories to life in Boston-area neighborhoods with our professional teaching artists. In the last few years, the Boch Center has visited community and local sites such as Faneuil Hall Marketplace, Boston Centers for Youth and Families, Boston Public Libraries, Boys & Girls Clubs, early education centers, and hospitals in the Boston area. To date, Interactive Readings have reached nearly 8,000 children.
Upcoming Interactive Reading:
What: Free Live Virtual World Read Aloud Day Interactive Reading of Happy Dreamer with author Peter H. Reynolds!
When: February 1 at 10am EST
CLICK HERE to register
CLICK HERE to download materials to follow along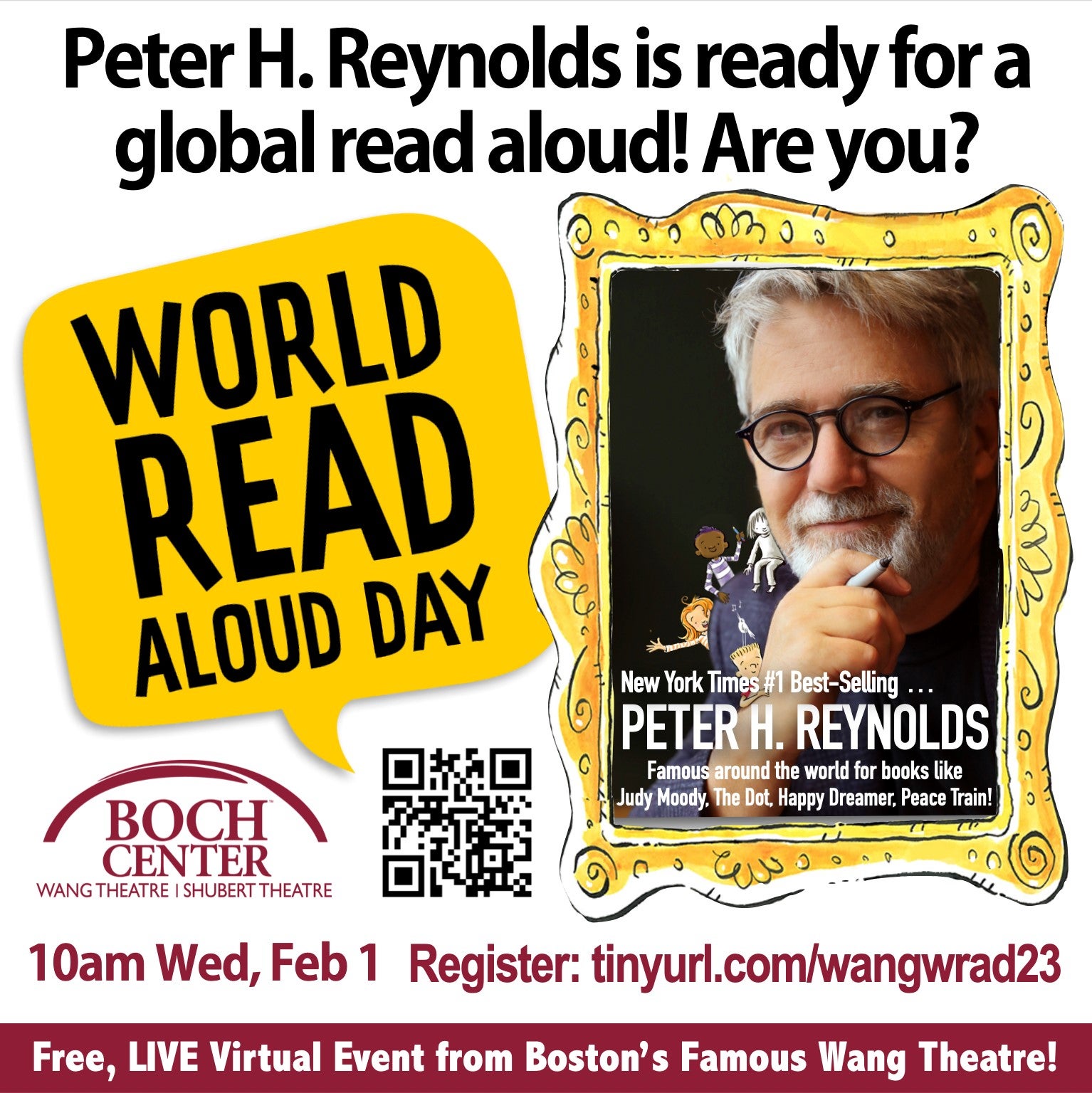 More Information

If you are interested in learning when our next Interactive Reading session will be, please sign up.